I saw an article online tonight about MLB 2k9, the forthcoming annual entry in videogame baseball from 2K Sports. The article (from gaming news site Operation Sports) shows screenshots from every ballpark in the new game. Below is their shot from the Ballpark in Arlington (click on it for a larger version).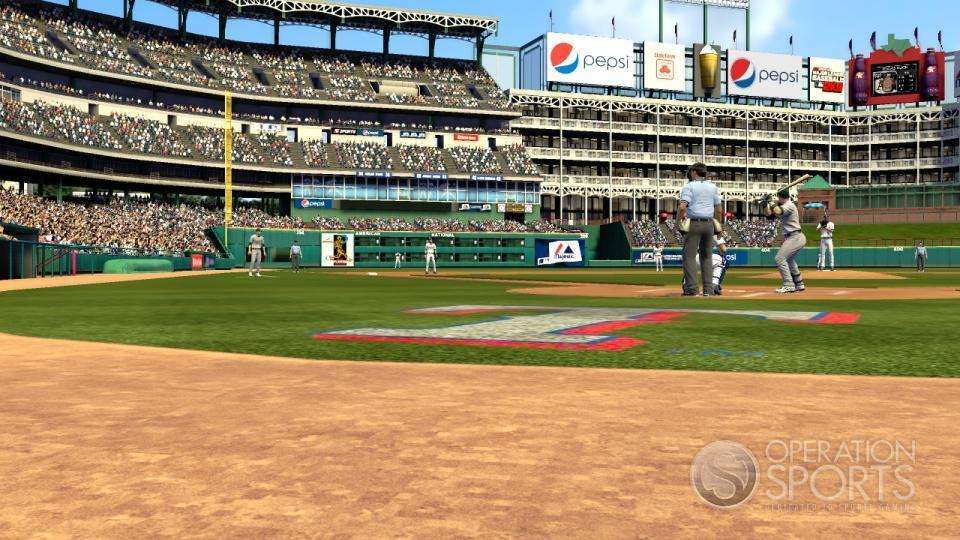 As you'll note from the shot, they did not take into account the changes in the ballpark for 2009. I know they start working on these months and months before they come out, but I was kind of hoping they'd be in there. I haven't seen a shot of the Ballpark from the Sony entry (MLB 09: The Show), but they probably have the same layout.
The games come out in just a little over two weeks at this point, and the Sony entry for the PS3 looks absolutely stellar again. I wrote about it a lot for last year's edition, and that was stellar – things only look to get better. The 2K entry also appears to be much improved from what I've read.
Here are some ordering links if you're interested:
2K Sports' MLB 2K9:
[ Xbox 360 | Playstation 3 | Playstation 2 | PSP | Wii | PC ]
Sony's MLB 09: The Show:
[ Playstation 3 | Playstation 2 | PSP ]