The Rangers are leading all of baseball with big innings this year.  We have something like 25 5-run or more innings in 2012.  This game we almost did that twice in the same inning.  We put a major hurt on the Orioles tonight with a five spot in the fourth inning.  If you let a team back from a pounding like that, then you deserve to lose the game.  Fortunately, however, the Rangers didn't do that, and kept the Orioles down on the way to a 12-3 stomping.   The biggest highlight was Adrian Beltre, of course.  Why?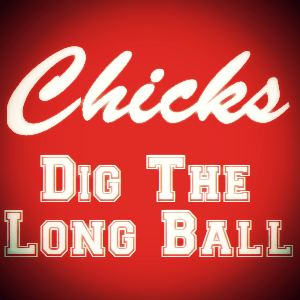 Well, let's just get right two it.  Beltre hit three home runs in this game.  The first one was a solo shot in the second inning, which gave the Rangers a 1-0 lead.   The Orioles came back and tied the game in the third with a run of their own, but that must have pissed off the Rangers, as they came back with a BIG BIG inning in the bottom of the fourth.    It started off with a single by Hamilton, and the second home run of the night by Adrian Beltre, a two run shot.   The baserunners keep coming, as Nelson Cruz then singled.  Michael Young also singled.  David Murphy then doubled, scoring Nelson Cruz.   Geovany Soto walked, loading the bases.   Mitch Moreland had the best hit of the inning, a grand slam to home run porch.   That's his first career grand slam.  At least the first one that counted, as he had one last year, but it was erased when the game was rained out.   After that, Ian Kinsler singled, and former Ranger Tommy Hunter, who had been enduring all of this was pulled.  Replaced by Kevin Gregg.  Gregg gets Elvis to ground into a double play.  Josh Hamilton walked, and then Adrian Beltre hit his second two run home run OF THE INNING, for his third overall of the night, and his fifth RBI.
The Rangers also got two more runs.  One in the 7th, and one in the fifth, but the big deal of this game was home runs.  Three by Adrian Beltre, and a grand slam by Moreland.   As we all know, chicks dig those.
Overall, our offense was fairly efficient, as we had 14 hits, and 12 runs.  Only four walks.  Usually, there's a lot more hits than runs, but not this time.   Adrian Beltre & David Murphy (the hottest hitter around lately) both had three hits.  Michael Young & Ian Kinsler had two, the rest were single hit performances.
Derek Holland pitched a pretty good game.   He went seven innings, allowed five hits and two walks.  Punched out five, and just three runs.  So yeah, it was a good game from him, and he got his 8th win.  Thought he would have had more than that this year, but he did spend some time on the DL, and he has been somewhat uneven in 2012.  Not exactly bad, but certainly hasn't been locked in like say Matt Harrison has.   Mark Lowe & Alexi Ogando pitched scoreless innings to back up Holland.
Of the 12 runs we got, 10 of them were driven in by Mitch Moreland & Adrian Beltre themselves, who had five apiece.   Cruz & Hamilton had one each.   That's it.  Pretty bunched up offense, but when there's four home runs accounting for nine of the runs, yeah – I'll take that. :)