Here's the official short recap of the game.
Ian Kinsler homered, Michael Young drove in the go-ahead run and Colby Lewis struck out nine over six innings to lift the Rangers to an Opening Day win. Chicago's Adam Dunn tied a Major League record with his eighth home run in a season opener.
That sentence doesn't do justice to it.  A little short story before I get to game stuff.  As I've mentioned the last few days, I was somewhat annoyed that the opening day was on Fox Sports only, and not on free TV like it has been for bloody ages.  Found out earlier this week that Ch 21 was going to replay the game at 7PM, so the challenge becomes avoiding the score until then – which isn't easy in this totally connected world.  I did manage to do that, and around 5:40PM I noticed that mlb.tv had a replay of the game, so I started watching then.   Wish I didn't have to do that, but I don't really want to pay for cable TV anymore either – I've gotten quite used to regular broadcast TV, with a few expections (FSSW & Rangers plus MLBN).  Anyway, on to the game…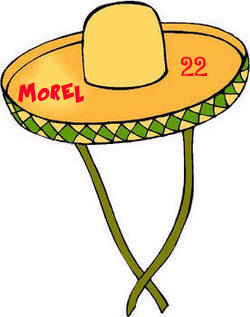 The video montage shown at the start showing some historical pieces of the last 40 years was a nice touch – I liked that.  Looked for it online, didn't see it.
Colby Lewis took the mound on a totally beautiful day for a game.   Wish I could have been there.  But I still got to see it.  Glad I did.  Colby was dealing.  While he wasn't exactly 100% dominating, he got the job done for sure.  He pitched six innings and 100 pitches – allowed seven hits, and two earned runs.  But his big stat was his nine strikeouts in six innings.  I don't mean to write that he didn't do a good job – he did.  Some of his pitches had awesome movement on them.  He made some of the guys look quite silly.   In fact, third baseman Brent Morel earned the golden sombrero by striking out four times.  If memory serves, three times against Lewis, and once against either Ogando or Adams – don't recall that at the moment.  On top of that, Morel committed the only error of the game.  Not a good Game 1 for him at all.
I kind of thought Lewis wouldn't be going past six early on, as he had I believe 20 or 21 pitches in the first inning.  He ran the count full to too many guys.  He looked great at times, great movement and changing of speeds.  But he didn't mow people down quickly at all.  That cost him innings.  Fortunately he still got the win.  Nice for the guy in Game 1 to get the win.  He almost didn't, though.
The Rangers got out to an early lead when the Rangers in quick succession scored the first run.  Ian Kinsler doubled to the left field corner on the second pitch of the game.  Elvis Andrus bunted him to third on the fourth pitch of the game.  Then Josh Hamilton had a sac fly to center on the fifth pitch of the game.  So the first run came quickly.  After that, Sox pitcher John Danks settled down.  That is until Ian Kinsler came up in the third again, and he hit the first home run of the season for the Rangers – a solo shot over the left field wall.  This was right after David Murphy almost did the same thing a batter previous – he yanked a ball that looked good off the bat, but it hit that really tiny spot in the right field corner between the foul pole and the wall to the right above the "wedgie".  That's now officially called the "Budweiser Bullpen", BTW.  Ages ago, it used to be Section 43, but they got rid of that as a sellable ticket section many a moon ago.   But Ian's home run put us up 2-0, and at the time, I was thinking about a headline of "Sox lose to Kinsler 2-0".
The game stayed that way until the top of the sixth, when Lewis started missing his marks.  It started off with a solo home run to Adam Dunn.  It was one of those titanic shots that went into the upper home run porch.  Not just the first row – but it went 1/3 up the porch, and about halfway to center field.   Was a monster shot.  He then allowed Alex Rios to get on base via a hit by pitch, and then a hit by Alexei Ramirez scored him, tying the game at 2.
It didn't last long, as the Rangers closed out the scoring for the game by small balling themselves back to the lead.  Single by Josh Hamilton, a groundout by Beltre, and a single by Michael Young – gave us the lead back.   The timing was good, as it was obvious Colby Lewis was coming out of the game.  We got the lead back while he was still pitcher of record.
Alexi Ogando came in and was stellar.  Struck out the side, allowed nothing on 14 pitches, 10 of which were strikes.  That was spectuacular.
Mike Adams was next out, allowed just a single, but that was it.
Finally, Joe Nathan came out for the ninth, and was as advertised.  His post game interview said he was nervous, that he felt like a rookie again, but you couldn't tell.  Perfect inning for Nathan with a strikeout.  The game ended with a called third strike.  That final strikeout of the game was the 13th overall for the pitching staff.  13 k's in one game is quite good for any team.
This was a great game – weather was nice.
Just wish I could see the pregame ceremony somewhere.  It wasn't on mlb.tv – CH 21's "Fan sports Show" didn't have it, and the CH 21 game replay didn't have it.  It's also not on mlb.com – so I don't know where I'm gonna see it.  That's kind of annoying, I wanted to see that.  Saw short clips of it, but that's not the same.  I missed the player intros, too.  Sigh.
Great to get off to a well pitched win to start the season!