This game was a mess. A ton of stuff happened.
First off, Derek Holland started, and has been generally good this spring. He WAS NOT on Friday night. No command, was pretty hittable. I'm a bit surprised he stayed in the game as long as he did. To be honest, it was't all his fault. While the official box score shows no errors by the Rangers – man, there were a ton of mental errors.
Borbon misplayed a ball in center. Josh Hamilton lost a ball in the lights in left (and then fell down trying to play it – was kind of funny), Elvis Andrus threw a ball away at first (kind of casually). Ian Kinsler tossed a ball almost into the stands. Very sloppy game back there.
Holland was out there for 4.1 innings, and gave up THIRTEEN hits. Added three walks. Wow. Gave up EIGHT EARNED RUNS. It was pretty awful. Some of it could have been avoided with the guys behind him, but still. That's a lot. Actually, in the second and third innings, he looked pretty decent. Most of that mess came in the first and the fourth. He got into the fifth, but was pulled.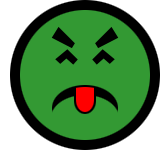 Let's see, what else happened…
Julio Borbon was pulled from the game after I think the second inning, and was shown to be sitting by himself in the dugout with noone anywhere near him. He appeared to be in the doghouse. Tom Grieve on TV speculated that the ball he misplayed (later referred to as a "teachable moment") wasn't completely Julio's fault. Wouldn't know it by the doghouse look he had. It's starting to see more and more like he will lose the center field job. I'd be happy with Hamilton in Center, Murphy in left. We'll see.
Also later on, Arthur Rhodes came in, and had to come out of the game with an injury. It was later referred to as tendinitis. He received a cortisone shot on Friday night, and it was said this wouldn't affect his opening day roster spot. Still, he's not 22, so I wonder how he'll bounce back from that.
I watched most of this game – I stopped late. I also scored it for awhile, but once the Rockies made like six substitutions at once, including more than one that changed roster spots (man I hate NL spring training games), I gave up.
Rangers never got much together. Combined, they had just seven hits – six singles and a double (Cruz). The Rockies on the other hand had twenty hits. You're not winning a game with those kinds of numbers. Not usually, anyway.
This was not a usual game.