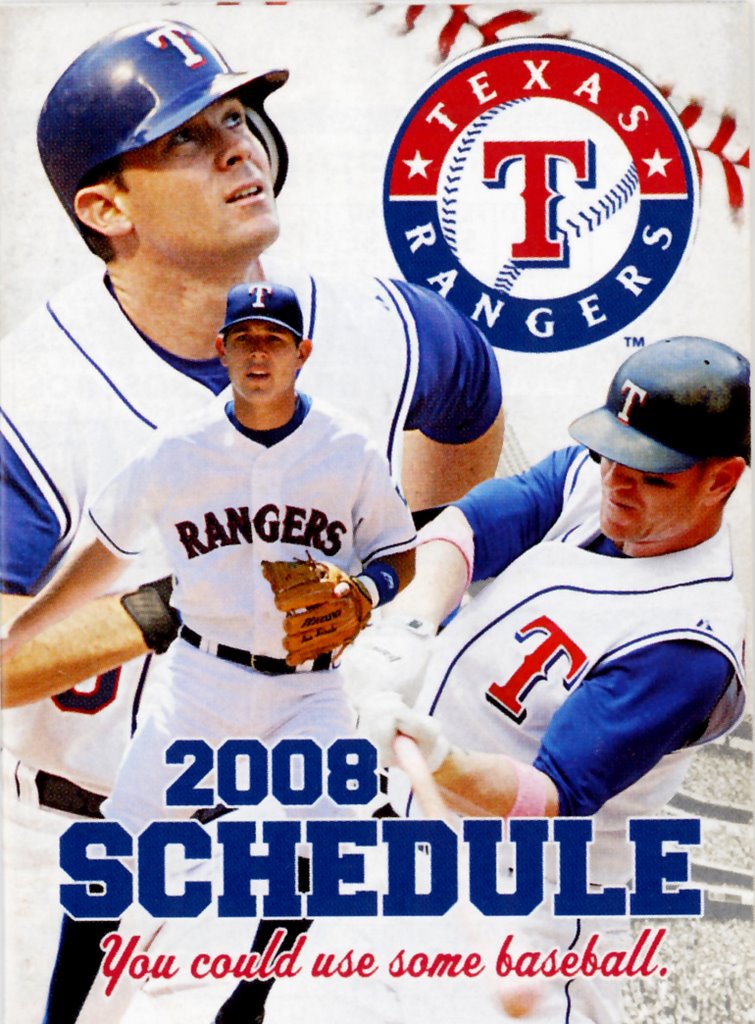 One of the lesser known things I have on my site here is my archive of pocket schedule images. I say that because I myself neglected it, and never updated it with the 2007 images. Now that I've been out to a game, and obtained the 2008 pocket schedule, I scanned it in, and put it on my page of images, which you can check out by clicking here.
I've been collecting these myself since about 1996 or so. I moved here in late 1992, but never saved them until a few years later for some reason. Also for some odd reason I don't have the 2005 pocket schdule.
The collection is definitely not complete, there's holes in the past. A few times I've gone out on the net looking for images. Most of the stuff I have up from the 70's and 80's is there because it was on an Ebay listing. I would like to get really decent quality copies of the entire past, but I know that's a big deal. The Rangers themselves might have copies in their archives of the old ones, but they wouldn't be open I'm sure to letting me borrow them to scan (rightfully so, I wouldn't honor that request if I was them).
That's why I'm posting here. Do you the reader have copies of Rangers pocket schedules that are not on my page, or have a better quality copy of one I do have? If so, please drop me a line. I'd love to hear from you. But even if you don't, check out my archive of old pictures. Interesting to see how the layouts have changed over the years.