on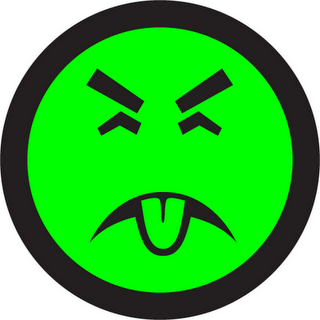 My remarks on Game 162 of the Rangers 2012 Season.  Nothing more needs to be said…
Posted by
October 3, 2012
at
11:10 am
on
I've discovered as we head into the last game of the season today that my lack of ability to watch the Rangers games on TV has seriously impacted my desire to maintain this site with regular daily updates.   I've gone three times this season where I haven't updated for 2+ weeks, and when I do, I have to do like 20 games at once.
I still follow the team, but a lot of times it's just on my iPhone app or something.   As I've said before, the time the games are on in the evening is prime family time, and given you can't timeshift radio, I either have to forego family time to listen, or just not listen to the game.   It doesn't make me want to do an update too much when I can't listen or watch the games at all.
If this situation continues into next season, I might have to have a rethink about the site, and how I run it.   As I sit here today on Oct 3rd before Game 162 is played, I can say there's about 50 games this season I haven't written about.  Not sure I WANT to go back and write about them, to be honest.
I'll probably do the playoffs properly, and then have a think about catching up the games I didn't do in the season.  Although I suspect I probably won't want to go back and do that.  We'll see.
Anyone really care?  :)
on
It's a new day, and a new game, with a veteran on the mound for Texas.  But even as Harrison performed admirably, it wasn't meant to be.  In our previous encounters with Travis Blackley this year, the Rangers went 1-2 with a no decision against him, so it seemed like today would be the day we would get the job done.  Unfortunately, our bats felt differently.
In front of just over 30,000 people in Oakland, the Texas offense remained stoic.  Sure, by Texas standards, things have been quieter than normal lately, but today was something especially unsettling.  5 hits, and only 2 of those for extra bases.  Even then, our Rangers usually find a way to get it done, but Blackley's ability to draw ground-balls was astounding.  Young, Hamilton, and Napoli all grounded in to double plays, effectively ending any chance the Rangers had of creating offensive momentum.  Sure, Blackley issued a couple walks, but he cleaned things up nicely throughout his 6 innings of work.
But even then, given the struggling offense, our pitching staff remained solid, holding Oakland to only 3 runs.  Although Harrison allowed 6 hits, it's hard to push any blame his way on a night when our offense was silent.  Stats typically don't matter, but his ERA was decent, and 5 strikeouts speak for themselves.  It wasn't a dominant outing, but he got the job done in many ways.
After this game, with some emotion and frustration, here's what I wrote:
Winning 1 out of 3 seemed to be a sure thing. Winning 1 out of 2 appeared entirely possible. But now we're forced to win 1 out of 1, and I'm downright worried.
And a short while later, as the frustration and disappointment began to set in, and the gravity of the situation began to ferment, that the first place Rangers were no longer alone in their ranking, I wrote this:
I know it shouldn't matter, but they play on a football field for goodness sake. Their attendance was less than half of ours for the year. We probably had more sellouts than they had home wins. And yet, here we stand, on the verge of losing a title 3 years in the making.
Maybe we take baseball to seriously.  Maybe we are too invested in "our" teams' wins and losses.  Maybe that's why days like today are so hard to swallow.  Surely we aren't the Red Sox from last year, right?  Here's to just hoping tomorrow doesn't make me feel like this all over again.