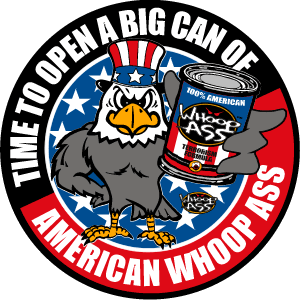 Where do I begin with a score like this? When I saw this game on the wire score after the fourth inning, it was already 15-0. I couldn't believe the score. I'm one of these people who likes games when they happen against us, because I love seeing how large the score can get, because once it gets this bad, the team is usually demoralized, and they give up a ton more runs, too. Plus, games like this tend to be a magnet for runs, and a team usually doesn't do as badly it seems after one of these.
Anyway, we had hits all over the place (20 of them), runs (23 of them, 9 alone in the third), home runs all over the place (6 of 'em), and some excellent pitching by Wetteland (who started, actually), Loaiza, & Cordero. Not so good from Zimmerman & Glynn (who was sent down after this game). Ruben Mateo had an awesome game, going 4 for 5 with 5 runs scored, and three RBI's. Gabe Kapler was 3 for 4 with 4 RBI's, Rusty Greer was 3 for 3 with 3 RBI's.. I could go on and on, just check out the box score below for a list of that stuff.
What more can you say about a game like this? Offense all over the place, and overall some great pitching. Our runs were all given up by Zimmerman, who continues to have a bad spring, and Ryan Glynn, who is already gone from camp. I'm really excited about our starting 5 this year – even Mark Clark. :)
Naturally, we didn't get to see or hear the game. I'm a bit worried now about TV coverage, as it's less than two weeks away, and I haven't seen an announcement on TV coverage, and I'm wondering if we're going to lose the three scheduled pre season TV games we had slated for this coming week.
There's no game on Wednesday, as it's our only day off of the Spring. Johnny Oates sent down 7 players to the minors, and in one of the least suspensful announcements, named John Wetteland opening day starter. He also has decided on a lineup for the most part for the upcoming season:
Clayton
Greer
Pudge
Raffy
Segui
Mateo
Kapler
Evans/Lamb
Alicea
I kind of like that, but I'm a bit concerned with the lack of a "big name" at the bottom. I liked it last year when Lee Stevens batted seventh – kind of the second cleanup spot. However, we have to protect Palmeiro, so fifth is a good spot for Segui, I suppose. 9 more days till the first game at the Ballpark – the return of Fernando Tatis. I'm really surprised the Rangers aren't pushing that more. I know McGwire is the big magnet (especially with women – "Chicks dig the long ball"), but I know there's a lot of hardcore Ranger fans around here more interested in seeing Tatis again.