Today was the press conference given with a "Design Update" on the new Rangers Ballpark.   We got some much better design artwork shown.  HKS spent a lot of time talking about their design philosophies.  In the end it somewhat looks like MMP in Houston, but not too much.  Anyway, below are some high quality photos that HKS released, along with my own notes I jotted down from the press conference.   Here goes the info:
Official Photos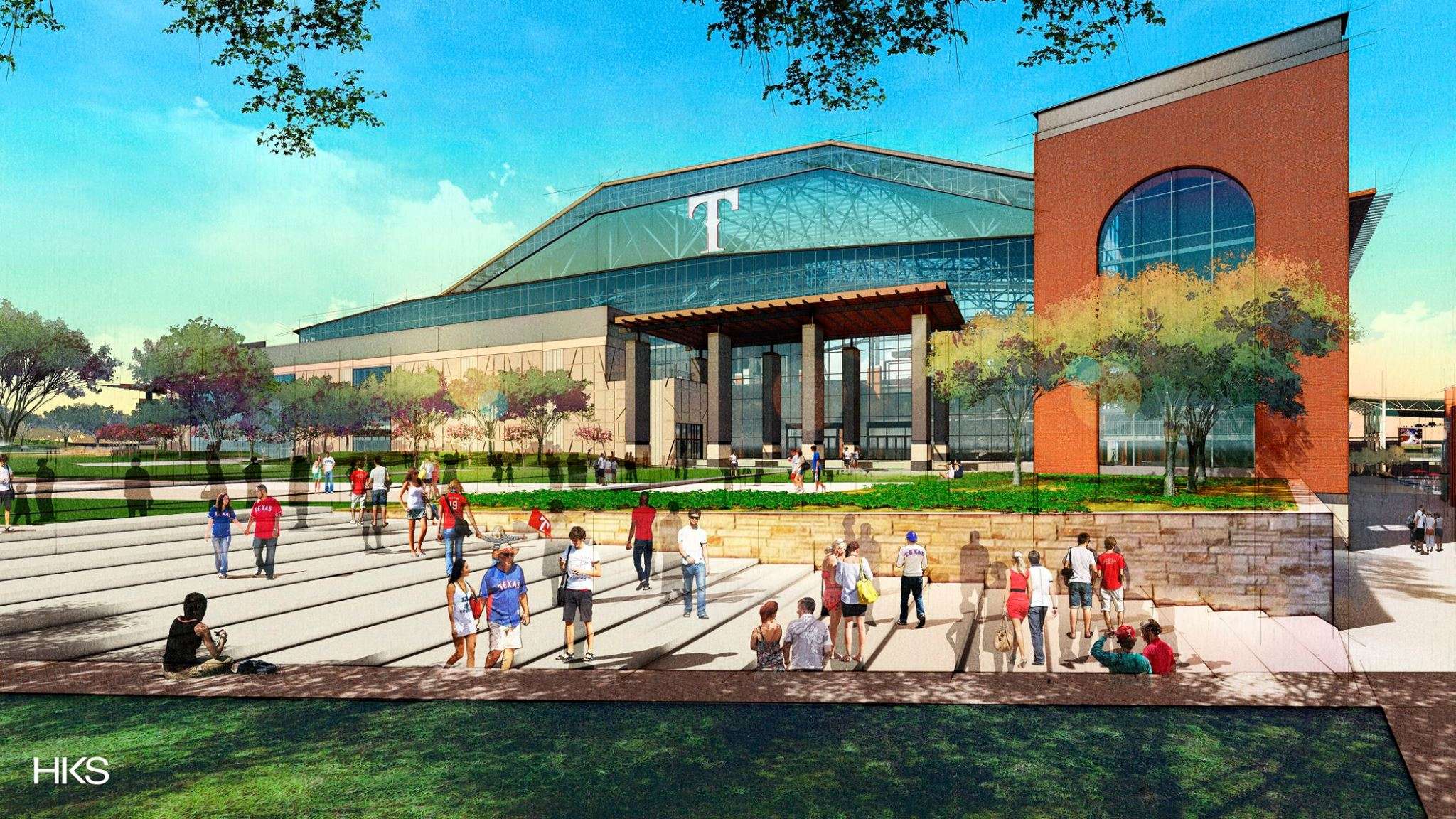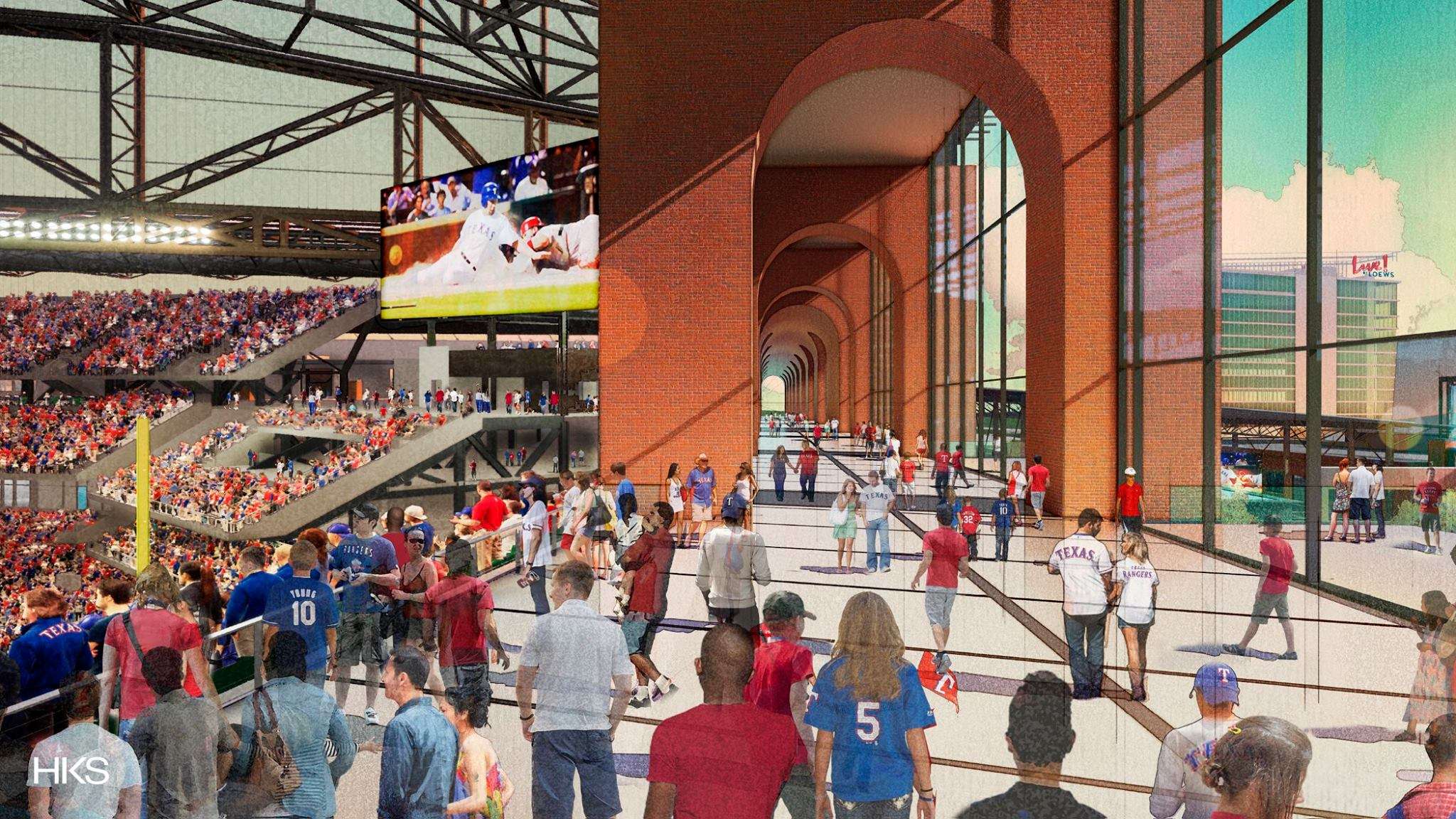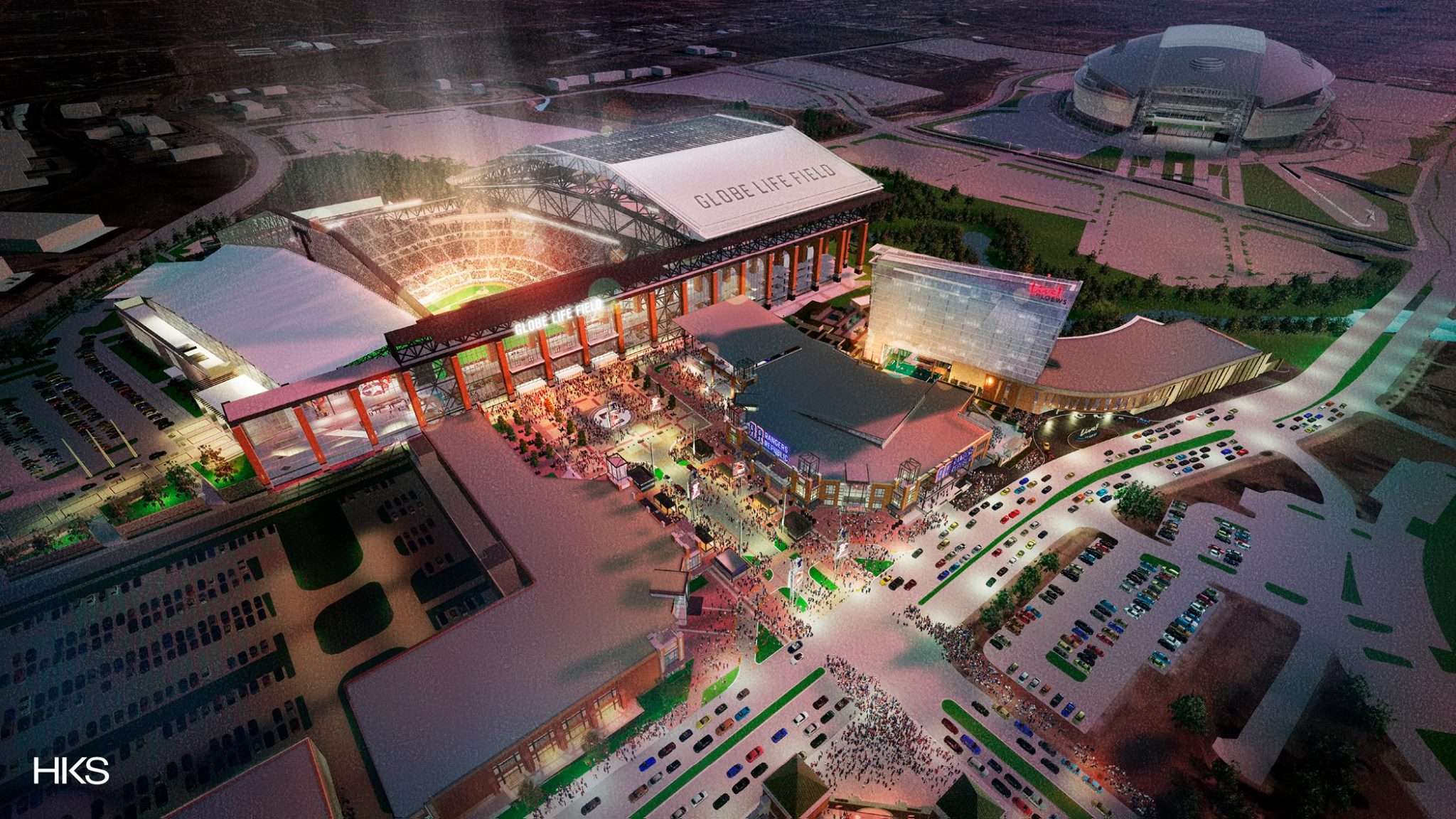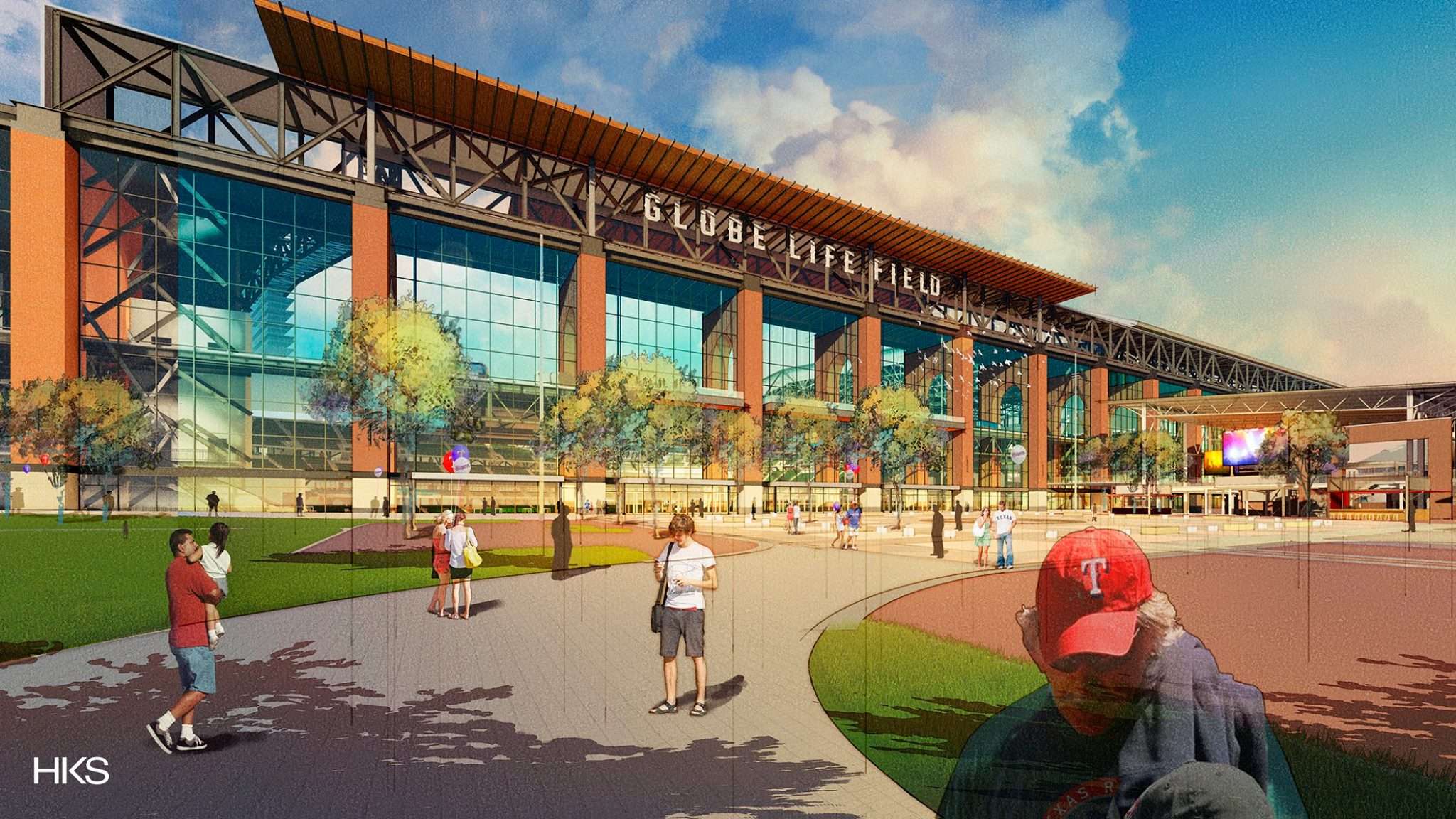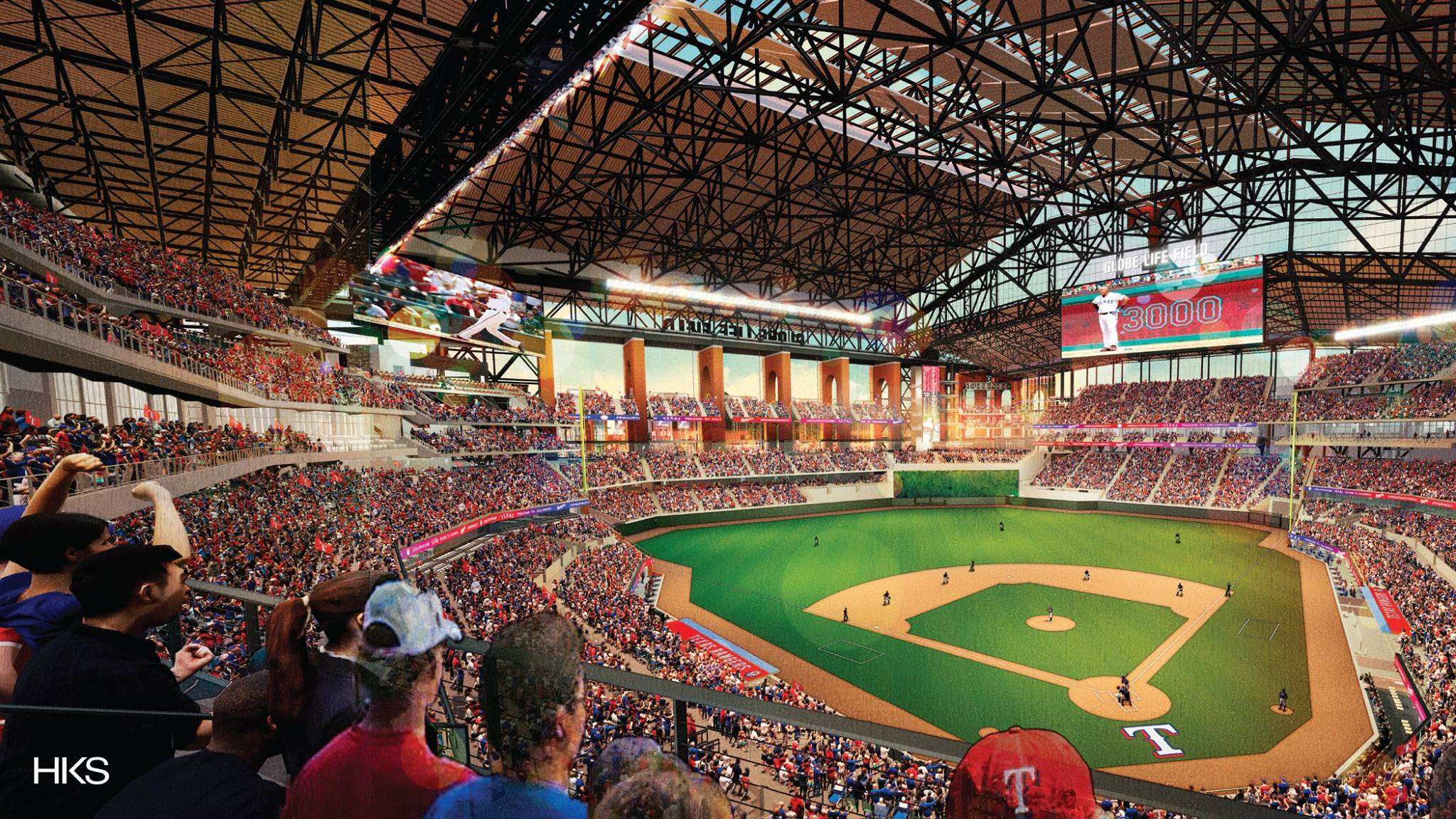 That is the end of the official pictures from HKS.  These are large pictures in their full size, and I'm giving you direct links to the five pictures so you can see the largest possible quality.  Those links are available here.  Right click on these links and "Open in a new tab" for best visual effect:
Other Pictures
Here's another picture I nabbed from the press conference showing a cutout of the current park next to the new park.  The cutout in front is our current park, and the one behind it is the new park.  shows you the different layouts of the various seating areas.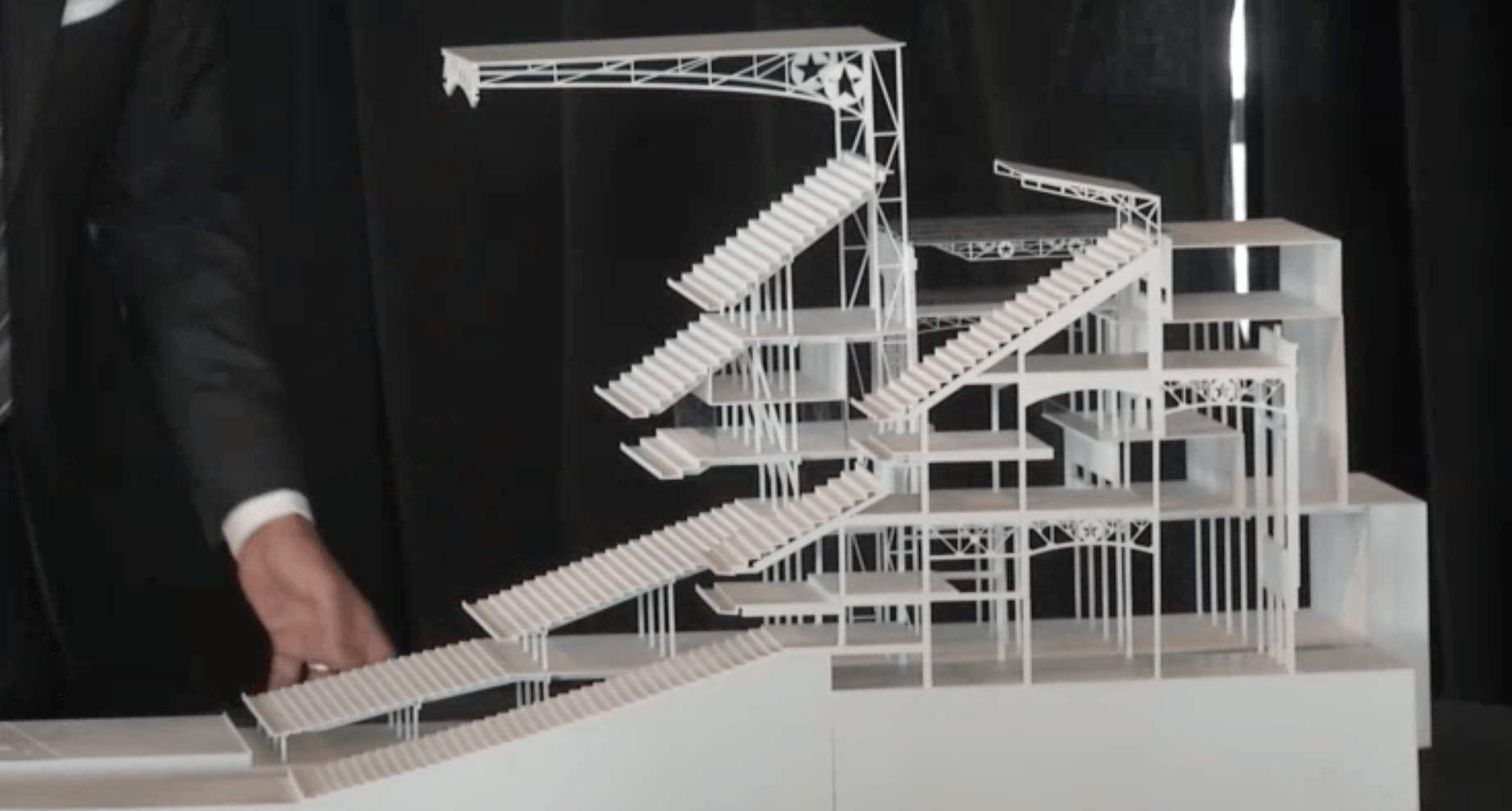 There is also this picture which was shown at the press conference, showing you the layout of the current park, the new park, and JerryWorld next door.   Picture came from Jared Sandler on Twitter.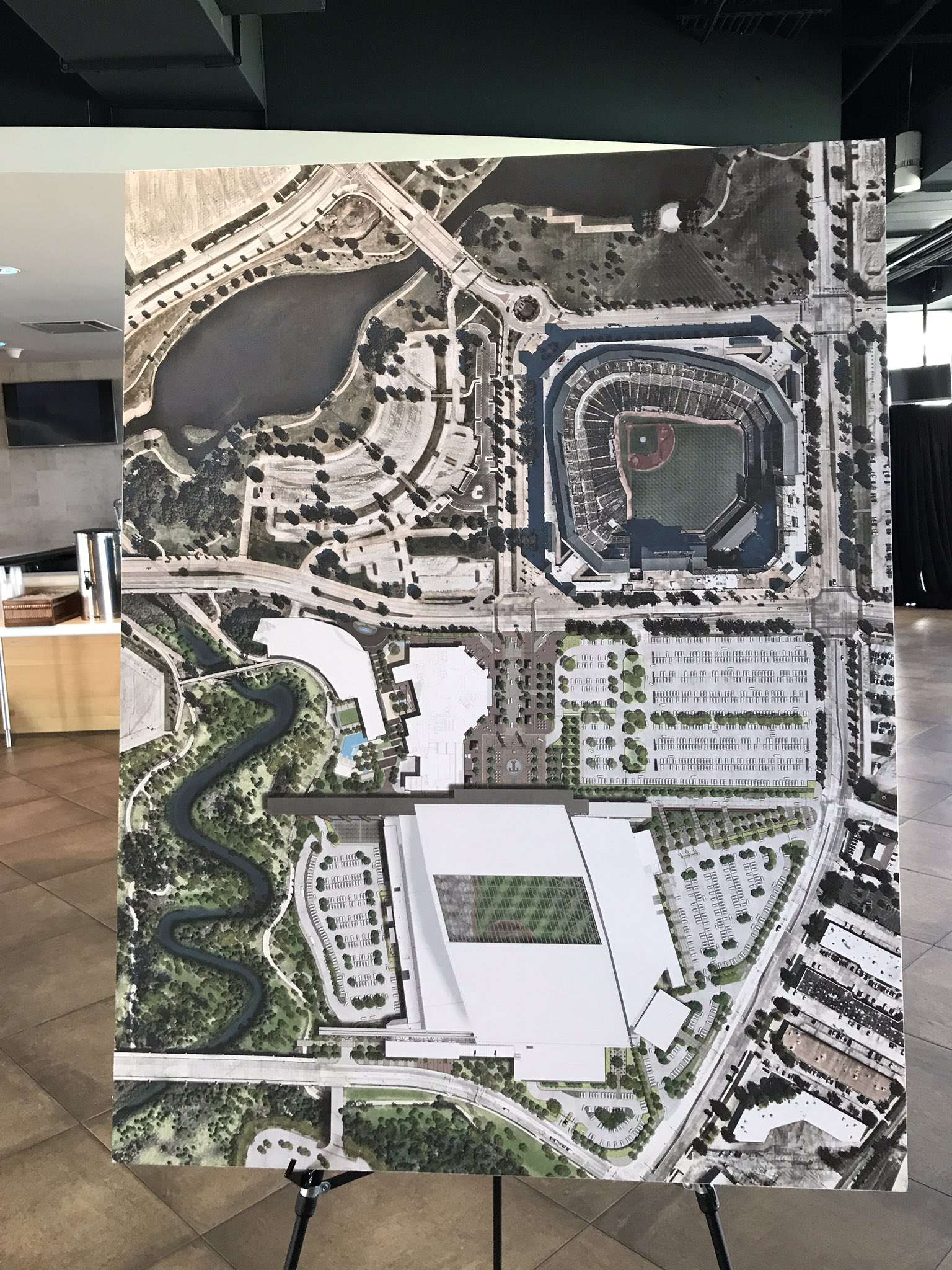 There's also this picture from Levi Weaver, showing something cool about the roof and the closest parking there is.
Two other pics from Jared Sandler – one was some info on the park given out.  John Blake said this was the only material they'd be handing out of a physical nature.  The other was the models they were showing of the parks.  Architects like all white things like this, apparently.  :)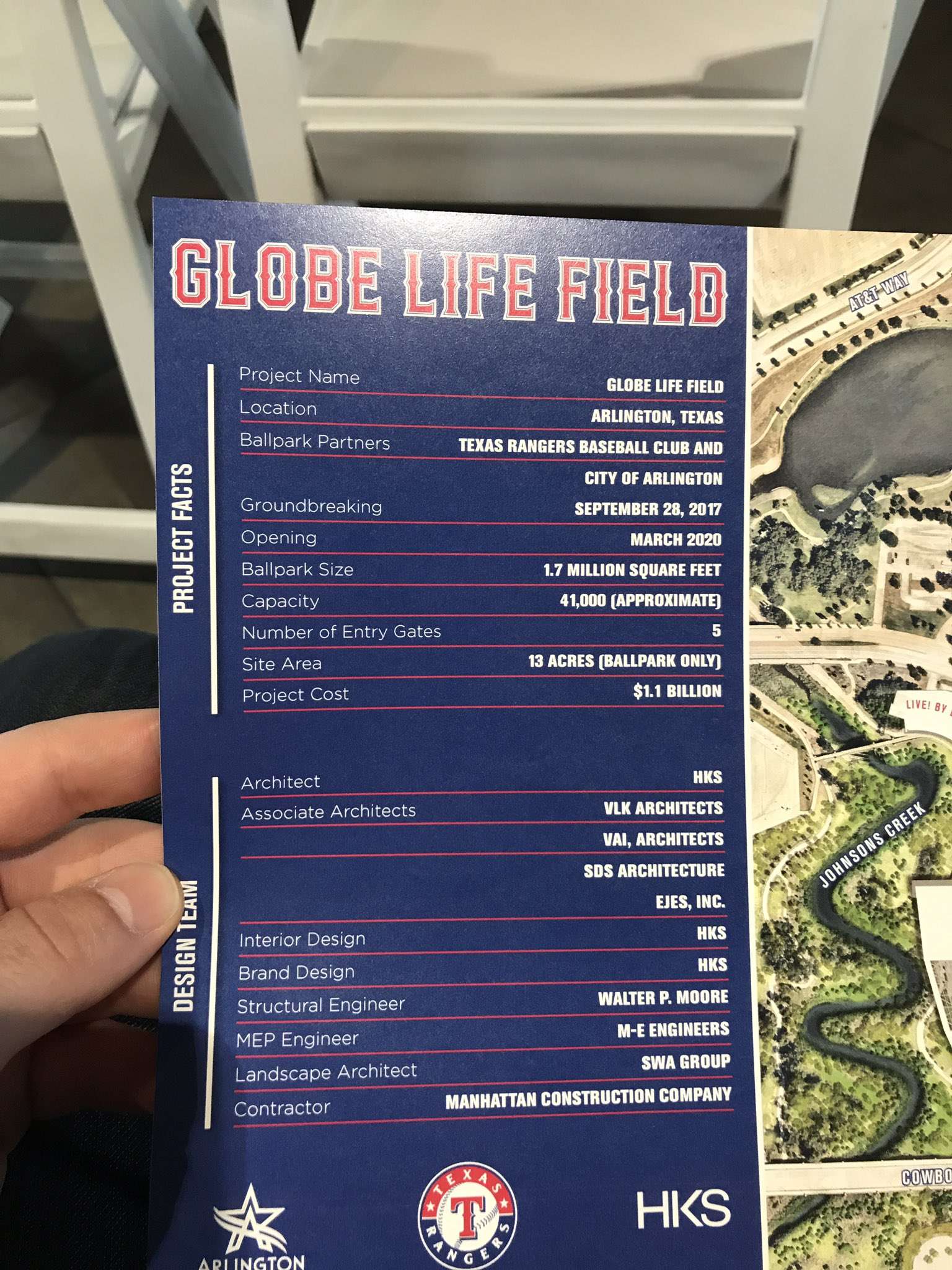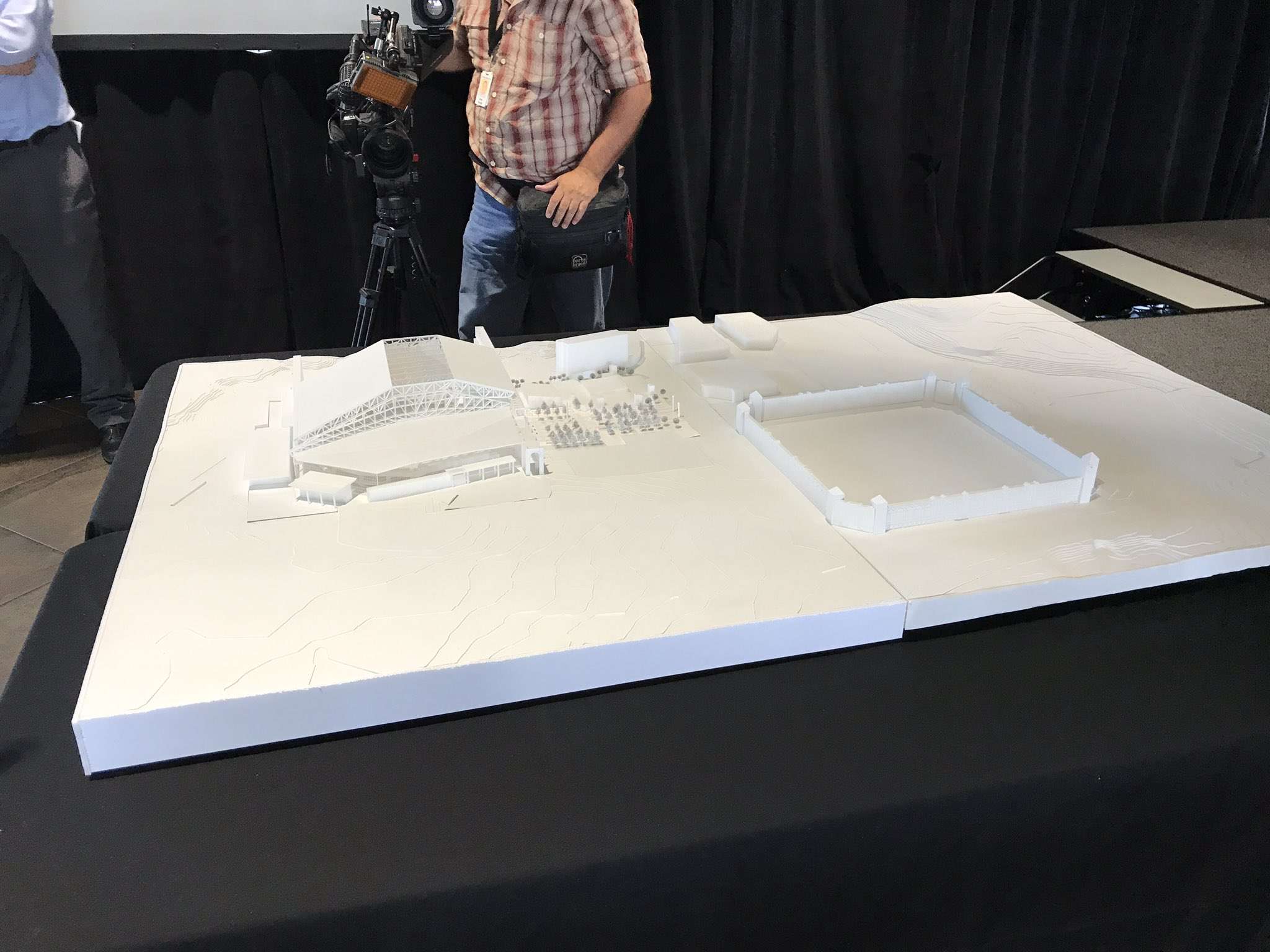 Grass
They made a big deal out of saying a bunch of things are still in flux, and haven't been decided yet.  Most everything looked really cool, and I'm excited.  Although there's one disturbing thing I saw come out of it.  That they're still deciding whether or not they can grow grass there or if they'll have to use some sort of turf.  Man – NO.  turf would suck.  Hard.   DO NOT WANT!!  Here's an article about the grass in this stadium.
My Notes
Anyway, here are my bullet points I jotted down during the press conference.
Groundbreaking next Thursday the 28th
Seating Capacity around 41,000.  My thoughts on lower seating capacity.
Several details stil evolving
No Personal Seat Licenses
"The Roof should not dominate the design – should feel open air".
HKS says they plan on using local materials true to Texas like brick and limestone.
The roof, when closed, will have a clear opening in the middle.
Idea is to create an "inclusive" atmosphere for those who aren't inside the park.
GLF, according to Trubey, will be only park in MLB with a 360 UPPER concourse.
The roof will be closed for most of the time during the season
Rob Matwick says that the plan is to extend the netting in the new park beyond the dugouts & has challenged architects to best allow that.
They expect there will be no sunlight in the eyes of any player.
Texas landscaping will be a central part of the entrance to the new ballpark
Field will be approximately 70 feet below surface level. Current field is about 45. Should allow for more transparency as fans approach.
It also looks like you can't run onto Green's Hill anymore – in these renderings it looks like a flat wall of grass/green/whatever. I inquired about it.
Rangers are still figuring out whether they'll be able to grow grass well enough or need to use artificial surface.
In addition to pulling seats closer, large lower bowl has been split into two seating decks. They'll also have field level suites.
Roof will open to the East and towards the infield.  This is done so it will cover the infield sooner in case of rain.  It also shades west, and doesn't create an imposing presence when you're in the stadium.
If you assume the picture of the playing field is properly scaled, it looks like there's going to be more foul space than before.
Questions
I have a few questions I want answered, and can't find info for.  These may simply not be available yet, but after looking at all the pictures, it's hard to tell what's going on with these.
What's happening to our current park?  If it's being demolished, what's going there?  If it's staying, what will it be used for?
Is the batter's eye just a wall of grass now?  It looks that way – appears the "kids running out there for a ball" has gone away, at least by current renderings.
In the current park, the 200 level has seats that are like 3-4 inches wider than anywhere else in the park.  Months ago I was told the plan was that the new park will have those wider seats EVERYWHERE, not just in one place.  Can't find out if that's formally still happening.
I inquired if there's going to be a live webcam on construction.  Will update when I hear about that.
Grass DAMNIT!!
Video
Here's a video from Levi Weaver about what's going on, includes a few remarks from Rangers execs on the issue of the place looking like Minute Maid Park.
In the End
I think Jared Sandler said it best with this tweet..