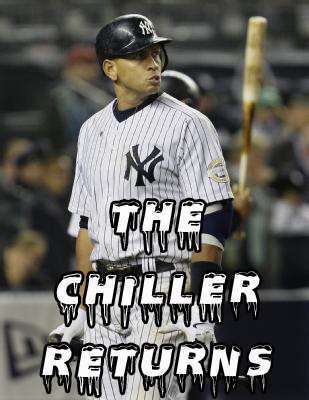 OK, my Phillies are back in the World Series. Against the Yankees. Back when the playoffs started, I kind of thought it would be these two. Even went so far as to predict the Yankees would take it in six, because I didn't think the Phillies would have enough after Cliff Lee to take the Bronx team down. There's still a ton of time for that prediction to come through, but man, do I feel better after Game 1 of the World Series.
Cliff Lee v CC Sabathia. Despite all the hype coming in about how this series would be nothing but 9-7 games with multiple home runs in each game, that is NOT what we got. Sabathia pitched pretty darned good (7IP, 4H, 2ER, 6K), but Cliff Lee was way better. Lee threw a complete game, allowed no earned runs (there was one unearned run in the 9th), allowed only six hits (three to Jeter), and struck out ten, while walking nobody. He was seriously dominant, and the only blip was in the ninth, when he allowed two hits to start the inning. That was the ONLY time the Yankees had more than one runner on at a time in the entire game. Lee was just filthy. He struck out Jeter swinging to start the game, and it pretty much set the stage.
Outside of Jeter, who had three hits, the Yankees scattered only three others. Singles by Damon, Posada, & Matsui were it. One of Jeter's hits was a double, everything else was a single. Other strikeout highlights were Mark Teixeira fanning twice, and Alex Rodriguez. A-Rod, who has been tearing it up this offseason so far returned to the A-Rod of playoffs past. When he was nicknamed "The Chiller", and couldn't hit jack. That's what happened tonight. Arod went 0-4 with three strikeouts! It was really the playoff A-Rod of old, was a great sight to see! Jorge Posada, who is in the game mostly because of offensive reasons (according to some national press) also struck out twice, so the 3-4-5 slots struck out seven times in 12 at bats! WOW.
The Phillies early on wasted a chance I thought to REALLY set a done. Sabathia walked two around a double by Ryan Howard. That loaded the bases, but Raul Ibanez grounded out, scoring nobody. This is pretty much the way it stayed until the third when Chase Utley eeked a ball over the right field fence for a home run, giving the Phillies a 1-0 lead. This must have pissed off Sabathia, as he struck out several more batters after that, and retired I believe eight in a row after the home run until Utley came up again in the sixth, this time tattooing another ball over the fence, only that one was a no doubter, for a 2-0 Phillies lead.
The Phillies got into the soft underbelly of the Yankees – their middle relief. In the 8th and 9th, the Yankees used five different pitchers, and in those innings, they gave up four runs. Two in the 8th, and two in the 9th. The ones in the 8th came when Raul Ibanez got a second chance with the bases loaded, and delivered that time with a single to right. The runs in the ninth came on a single and a double, but the Yankee pitchers were having some issues late.
As if Lee's pitching wasn't enough, his defense was up there, too. Had a rather blase catch of a popup to the mound early, and then later on caught a liner up the middle behind his back. You can catch video of both of these plays here.
It was quite a good game, despite the 6-1 score. Both starters pitched well, but fortunately, the Phillies guy pitched better, and that led us to the win, no doubt.
While I hold no illusions that Pedro Martinez will pitch like Lee did tonight, I do wonder what we'll get out of him. Pedro is an enigma in 2009, he's not what he was, and guys like that who start to play the bounce around game with teams usually get toasted from time to time. I really hope that's not Thursday.