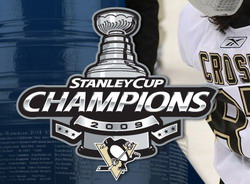 First off, I didn't see hardly any of this game, as we had a few friends over to watch Game 7 of the Stanley Cup Playoffs. Was a lot of fun, and a friend bought some of my favorite (Blonde) beer, which I haven't been able to find lately around me.
The Los Angeles Dodgers of Los Angeles swept into town, bringing with them the overall best record of any team in baseball. They finished the game with the same condition, but not before being shown that the little ol team from Arlington can play with them.
Vicente Padilla, coming off a stint on the waiver wire, didn't allow anything, although he was all over the place. Threw just five innings, but also 108 pitches. Walked three, gave up four hits, but more importantly, no runs. One wonders if he pitches really good between now and the end of July he'll get moved. I don't think anyone thinks Padilla will be wearing Texas in 2010, so it could make sense.
He was followed by Jason Jennings, who threw three innings of scoreless relief, and Jason Grilli (who I expect won't stay long either) who threw a scoreless inning, preserving the shutout.
Offensively, we got some runs across the plate, which has been a problem the last few games. We had nine hits in all. Three doubles (two by Teagarden), a triple (Byrd), a home run (Blalock), and four singles. I missed all of it, just saw highlights on Baseball Tonight. But it was nice to get some runs across.
But more importantly getting a dominating win against one of the big boys. That was very cool.