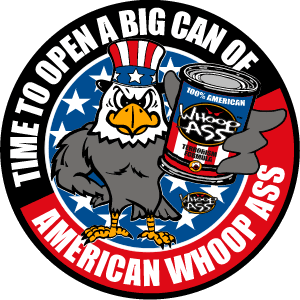 Just how do you write about this game? There's just so much to write about.
The game started at 4PM when I was still at work. I had to mow the lawn tonight when I got off of work at 6, and I figured with the doubleheader going, game two would be starting when I got home and got started on the yardwork. I have to say I was not expecting game one to still be going when I was pushing the lawnmower around.
But it was. As the game went on and on, I started thinking about what I would write. Usually when the Rangers win big, I have some variant of "Rangers beat…", "Rangers blew out..", "Rangers destroyed…", but none of that applies. I mean, how can any of those things apply when you score thirty freakin' runs? THIRTY! That's just nuts! That's the most runs scored by anyone in 110 years. It's a record for most runs in a nine inning game in the "modern era". The Rangers broke seemingly every one of their own records in offensive categories. What's most amazing to me about this game is that we only scored runs in four of the innings. There were five innings where we put up a zero. We had just 14 runs going into the top of the 8th inning, so we scored 16 in the final two frames (all of which was lawnmower time). Also, in one of those strange statistical aberrations, Wes Littleton got a save in this game. : I just don't know how to describe this game, and do it justice. There's just so much to talk about, and a lot of folks who are a lot better than me in writing about these things will have something to say, so I'll do something different. A few words about each Ranger player in the lineup:
Frank Catalanotto: Frank went 3-6 with two runs scored, two RBI's and two walks. Struck out once.
Ian Kinsler: Ian went 3-7 with three runs scored, two RBI's, and one walk. Did not strike out.
Michael Young: Michael went 2-5, scoring once, and was one of two players without an RBI. Now has 151 hits for the season.
Travis Metcalf: Travis didn't start the game, officially went one for one (he did walk and score twice). But the one was a big one, a grand slam for his four RBI.
Marlon Byrd: Marlon was 2-5 with four RBI's. He walked twice, and scored all four times he was on base. One of his two hits was huge, was the other grand slam we got this game. As a bonus, Byrd's slam won someone $25,000 on TV.
Jason Botts: Jason had a weird line. He went 3-7, with two RBI and two runs scored. He also struck out four times, qualifying him for the golden sombrero.
Nelson Cruz: Nelson went 2-7 with two runs scored, and two strikeouts.
David Murphy: David had a nice running play in the ninth beating out a ground ball to second. It was very Pete Rose in it's execution, and allowed more runs to score. He did have five hits (5-7), he scored five, and drove in two.
Jarrod Saltamacchia: Jarrod went 4-6 with two home runs, 7 RBI's, one walk, one strikeout. Was quite nice to see 7 RBI's from your #8 batter.
Ramon Vazquez: But not as impressive as getting 7 RBI from your #9 guy as well. Vazquez had two home runs as well on his 4-6 night, scoring four times, and struck out once.
Kason Gabbard: Kason started the game for us, and went six innings. He gave up seven hits, three earned runs, walking one, and striking out three. Since I listened to this game on the radio, it was hard to tell "how" he pitched, but you can't argue with the win. Another quality start – he's been a good pickup.
Wes Littleton: Wes came in and finished out the game, going the final three. That's where the oddly awarded "save" for him came from. No runs allowed, just two hits, walking one, and striking out one.
Of course the flip side to all of this is the Orioles pitching. Given the Rangers scored thirty runs on twenty nine hits, you would have thought the Orioles would have brought in a position player to throw some of this game, but that didn't happen. The Orioles threw just four pitchers out there. Here's their stats:
Daniel Cabrera: 5 innings, 9 hits, 6 earned runs, 1 walk, 4 strikeouts, 2 home runs
Brian Burres: 0.2 innings, 8 hits, 8 earned runs, 1 walk, 1 strikeout, 1 home run
Rob Bell: 1.1 innings, 5 hits, 7 earned runs, 3 walks, 1 strikeout, 1 home run
Paul Shuey: 2 innings, 7 hits, 9 earned runs, 3 walks, 5 strikeouts, 2 home runs – Paul Shuey was interesting, as five of the six outs he got were strikeouts – an intersting little stat.
When I was in the back yard when the Rangers were getting runs 20-30, I was just shaking my head. It was just amazing – listening to Eric & Victor was quite the pleasure. When Vazquez got the three run home run to get to #30, I just said "Oh good Lord" out loud to nobody in particular. It was quite impressive. In fact, my brother called the house while I was outside and asked my wife if we were watching. My TiVo did not pick up the schedule change for the doubleheader, so when I got home, I started recording, so I got just the 8th and 9th innings on TiVo. Listening to Josh Lewin was quite interesting, too. Some of my favorite quotes by him were "It's an Xbox game come to life", "It's a 100% massacre", and some others that I can't recall right now. I also caught a few minutes of Baseball Tonight right after the game was over, and they had Tim Kurkjian on the phone. His voice was quite interesting, he was almost speechless trying to talk about it. Never quite heard a baseball guy talk like that about a game before.
What a win. I suggest going to the major baseball sites (mlb.com, ESPN, Dallas Morning News, etc) and read the pros talk. There will be a LOT (an awful lot) to read about this one in the next day or so.
Simply amazing.

UPDATE Dec 2019: I had to edit this page today to move the pictures on the page from one location to another.  Re-read my thoughts.  12 years later, I can still remember where I was when the 30th run scored.  Also, my single favorite thing about this game is that all 30 runs were scored in just four innings.  We put up zeroes in five of the nine innings!