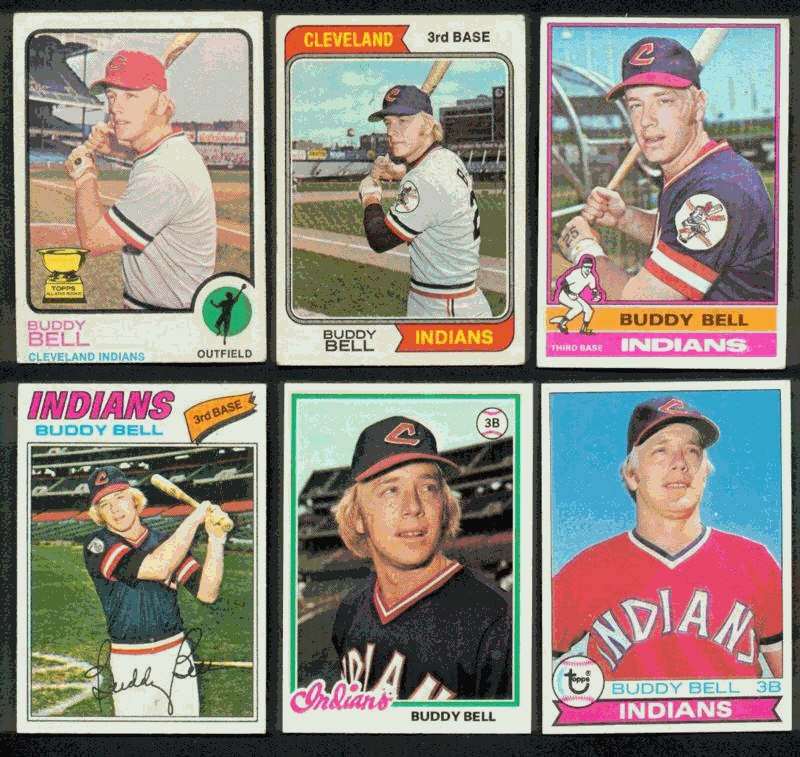 Bell could do it all. In the field, he was a sure-handed third basemen with enough range to play SS when needed and he won six straight Gold Gloves. At the plate, he was a clutch hitter who had one of the best hitter's eyes in the league.
The Indians traded Bell to Texas in December of 1978 for Toby Harrah. Bell had already established himself as one of the best third basemen in the game, but when he came to Texas, he responded with his best year to that point in 1979. He won his first gold glove that year while hitting .299 with 18 HR and 101 RBI, he also led the league in game-winning RBI with 16. Bell was never much of a pure power hitter. I liken his swing and approach to the plate of Rusty Greer. Bell was a line-drive hitter. Hie line-drive hitting eventually carried him to rank first among all Rangers in career doubles, RBI, extra-base hits, and total bases.
Bell started at third for the Rangers for seven seasons. When 1985 rolled around, Bell started the season slowly and felt that it was time to go in a new direction at third. They traded Bell to the Reds and gave the starting third base job to prospect, Steve Buechele.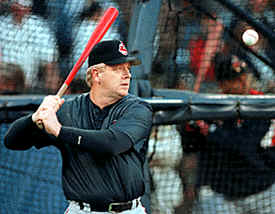 The most amazing thing about Bell is that he achieved all of this despite being an epileptic. He suffered from seizures during his early years, and decided to seek medical help after he fell out of a golf cart and broke his nose in 1976. Doctor's initially thought that a brain tumor might have caused the collapse, but later diagnosed him as epileptic; thanks to medication, he has never had a seizure on the field.
Since his retirement, Bell has gone on to manage for the Tigers and the Rockies. Bell and his father (Gus) are also 2nd all-time in father-son total homers with 407. Bell has also had three sons play pro ball. Bell goes down as one of the greatest Rangers ever any way that you look at it.
Click here to see Buddy Bell's lifetime stats. Here's some more pictures of Buddy Bell – you can click on any of them to see a larger version.

Remember the Rangers!
Jeremy Northrip
rangerhistory@hotmail.com