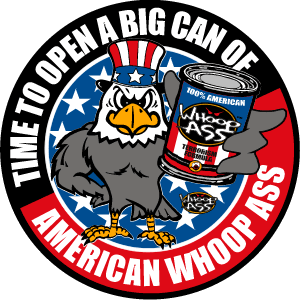 Last night's game felt like a great win, and it was (7-1 win), but this game felt like a whole different animal. It's been awhile since we've had one of those "run away and coast to the finish line" wins. At least that's my recollection (I saw that w/o actually looking at the past schedule results).
We actually were losing early on, down 2-0 going into the bottom of the first inning. We came back quickly in the bottom of the first with a home run by Michael Young, then a double by Vlad scoring Ian Kinsler. That tied the game.
Then the floodgates opened. We put up a very nice looking six spot in the bottom of the second. Not counting the outs, we had five singles, a wild pitch, and a home run. The home run was again by Josh Hamilton, his second game in a row with one, I believe. With all the singles, it had a very nice feeling, a good, sustained offensive burst. Not that three run home runs aren't fun – they are. But a longer sustained attack with less power is also a blast to watch, too.
We used the same tactic again in the fourth inning when we scored two more. We actually quickly got out to two outs, and then Kinsler was hit by a pitch. We then had three straight singles in a row after that (Guerrero, Hamilton, Murphy) to score the two runs. At this point, we were up 10-2.
We tacked on single runs in the fifth and seventh. The one in the fifth was mostly because of a triple by Julio Borbon, who ran so fast, the ball hit to Ichiro Suzuki didn't garner one of his patented nuclear grade throws to third base from right field. The other run was a sac fly by Borbon. All told, we had 15 hits. Of them, two were doubles (Guerrero, Murphy), one triple (Borbon), and two home runs (Young, Hamilton). Bunch of singles, which led to some nice rallies that weren't over too fast.
Lost in all this was a pretty decent pitching performance by CJ Wilson. After a few blah starts, CJ pitched pretty darned well. While he got a boatload of support, he didn't really need it. CJ went seven innings on 116 pitches (a bit much, but it worked). Four hits, and two earned runs. Still not liking the recent vintage amount of walks (three), but it wasn't a huge deal as he did just give up two runs.
Dustin Nippert & Neftali Feliz combined to shut out the Mariners for the final two innings of work, and the Rangers sealed a really nice blowout win.