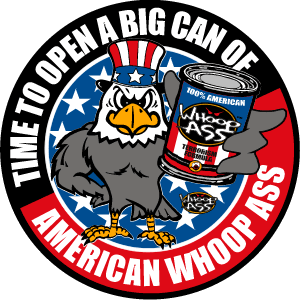 As is the custom with day games during the week, it's spotty if I can get to listen to the game, and even if I can, I can't always pay attention, depending on the level of actual work I have to do at the office. This was no different. I listened to the early stuff, and it was a pretty well pitched game early on. It was 1-1 through four innings, and then I had to go run an errand out of the office. That was fine. I was driving, so I could flip on the radio, and I caught most of the Rangers three run top of the fifth. That contained the rather entertaining rundown that Gerald Laird scored on. Surprised to hear that on the radio. Was much more entertaining to watch on the news highlights later.
So I'm running my errand, and I come back to work, and now they go up 7-1, which was very nice to see. I decide to do some other work in the office that takes me away from my desk for about 15 minutes or so, and I come back to my desk, and see it's 14-2, which prompts a "Excuse me? Why did that have to happen NOW while I was away from my desk?" :)
Anyway, with a score of 14-2, you know there was offense all over the place. We actually had 3 of our starting 9 go ofers (Kinsler, Kata, & Cruz). Mark Teixeira went 4-5 with three doubles, raising his season average to .283. Sosa was 3-4, Blalock was 2-4, and Laird was 3-5 (going back over top of the Mendoza line). The biggest single offensive moment was Victor Diaz who pinch hit for Blalock in the 8th. Diaz then got one of the rare pinch hit grand slams in Rangers history, and the Rangers first slam of the 2007 season. Was pretty much the final nail in the coffin of this game. I missed it due to work, but it was nice to see THAT on the highlights. :)
Brandon McCarthy got the win (third of the season), and is seemingly turning the corner in terms of horrific performances, although his pitch count left a bit to be desired (104 in 5.1IP). He only gave up one earned run, a solo shot to Melky Cabrera, and had just five hits. Frank Francisco gave up the other run the Yankees got, and they were followed up by Willie Eyre & Eric Gagne, who was seeing his first action since coming off the DL a couple of days ago. Chien Ming Wang didn't pitch well, which is odd, giving how well he's done – I don't expect him to have too many more of these performances for the Yankees; which is good, as we're done with 'em for 2007 already.
Oh, and I noticed that ESPN didn't like the game, because Baseball Tonight didn't have their collective heads up Steinbrenner's ass by leading off with the Yankees like they normally do. Jamey Newberg said it well a couple of days ago with this:
I hate the ESPN mentality that that every other team, with the exception of Boston, is sentenced to playing the role of the Washington Generals. That baseball needs the Yankees to be great. No, it doesn't.
Don't back down from that, Jamey!
Oh, and as to why I don't cover Yankee wins over the Rangers? Well, first off the Yankees suck, and secondly they get enough coverage, I don't want to give 'em any more. ESPN can I'm sure find a little extra to give 'em for the coverage I am not. I just don't feel like writing about Yankees wins. I used to, but got tired of thinking of 500 word essays to give the Yankees the electronic middle finger, so I just don't bother now.